Materials for the study of modern and contemporary graphics
Keywords:
Bartolomeo Passerotti, caricature, Jacopo Ligozzi, La Verna sanctuary, engraving, drawing, Nicola Samorì, contemporary engraving, Ukiyo-e, Japan, Hiroshige, Kunisada, Tōkaidō, Niccolò Alunno, wash and lead white
Abstract
The texts presented have been written in preparation for the final exam of the course Storia del disegno e della grafica, held in the academic year 2020-2021 and entitled Contaminazioni semantiche tra disegni e stampe in Mantegna, Parmigianino, Passerotti: aspetti della poetica, dello stile e del collezionismo. By means of essays the students had the possibility to follow their own individual interests, investigating a topic of their choice that in some ways they considered related to the disciplines of the history of drawing and graphics.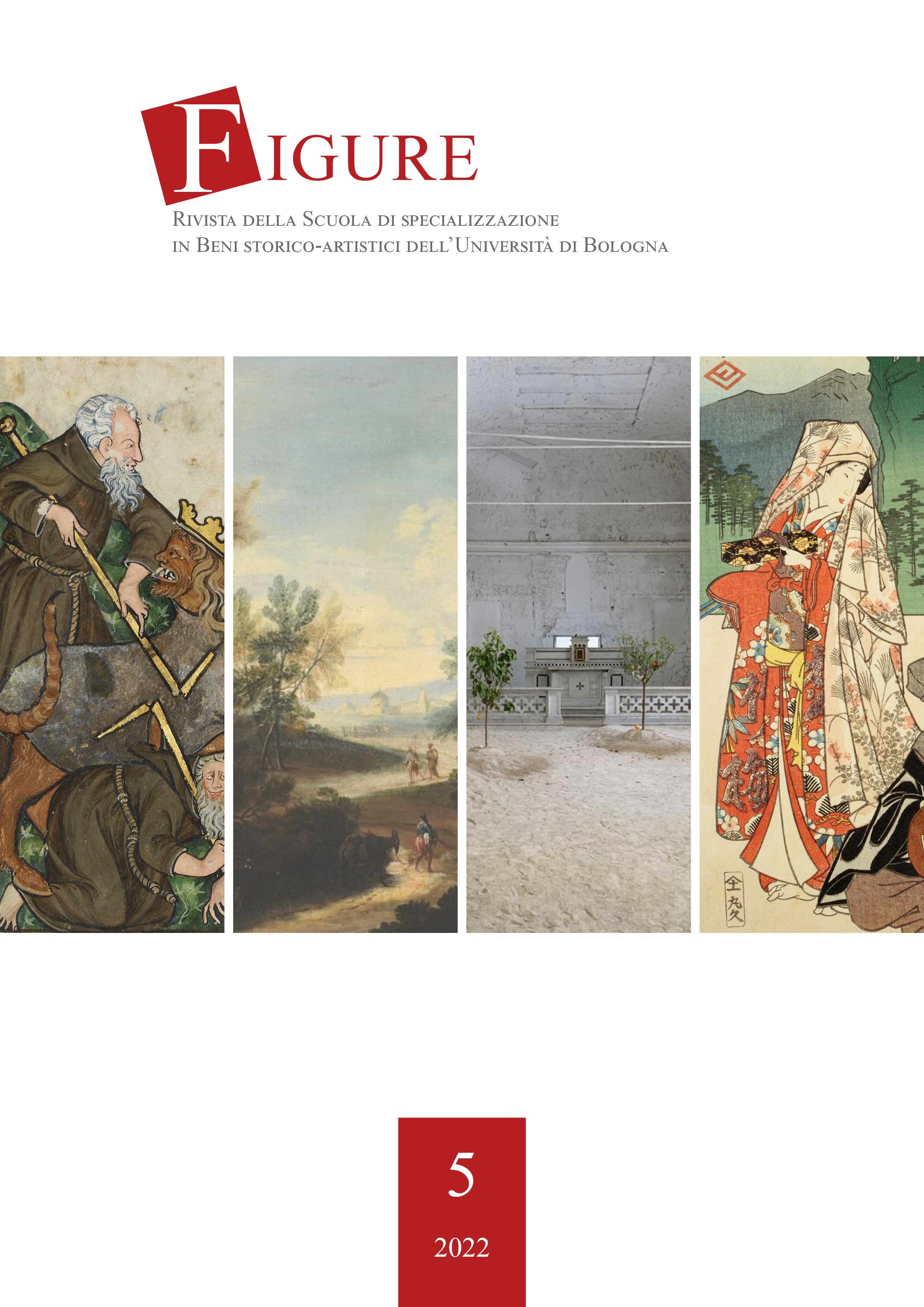 Downloads
How to Cite
Faietti, M., Garavelli, M. I., Mancinelli, F., Mandaglio, E., Mosca, O., & Pirazzi, L. (2022). Materials for the study of modern and contemporary graphics. Figure, 5(1), 99–152. https://doi.org/10.6092/issn.2038-6184/16040
License
Copyright (c) 2022 Marzia Faietti, Maria Ilaria Garavelli, Francesco Mancinelli, Eugenia Mandaglio, Ottavia Mosca, Lorenzo Pirazzi
This work is licensed under a Creative Commons Attribution 3.0 Unported License.